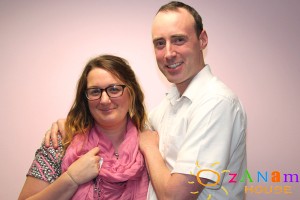 What dance have you chosen for the show? What music will you dance to?
'We have chosen to do "The Samba" although I'm not exactly sure if we had much of a choice because most of the other dances were already taken.
We want to dance to "Hey Mama" by The Black Eyed Peas' but it is still under debate with our teacher….. (I think we're winning!!)'
What three words would you say best describe your dance?
Leah: "Fast, Fast, Fast"
Shane: "Frenzied, Beautiful, Octopus-like"
How are you getting on with it?  Have you surprised yourself?
Leah: "It's going ok. Wearing heels while dancing sober is proving to be a challenge!!! "
Shane: "Brilliantly.  No not at all surprised, we both always knew we were brilliant."