In April 2014, Ozanam House Men's Group began a restoration project to bring this writing desk back to life.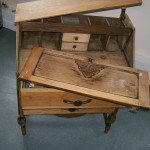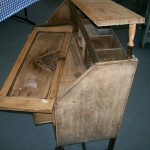 After twelve months, and much hard work, it is ready for use again.
This beautiful bureau / writing desk is suitable both as a working desk and a decorative piece.
The Group wanted to ensure the desk found a good home and was considering raffling it to raise funds for the group.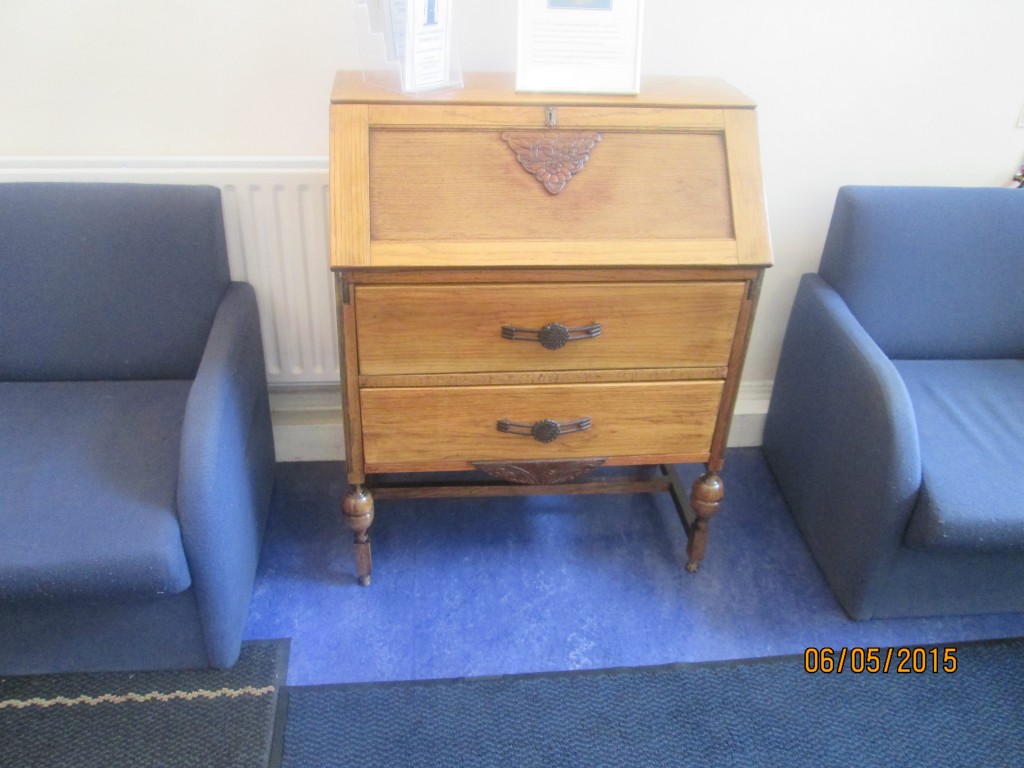 We – all of us in the centre, loved it so much we couldn't let it go! We are delighted with its new home here in Ozanam House reception, taking pride of place.
It is a functional piece that compliments the period of Ozanam House. It will be acting as our new Visitor Sign-in Desk, along with holding leaflets and information about Ozanam House Resource Centre.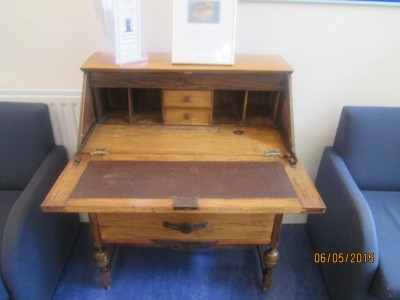 Check it out on your next visit!