Mens Group Window Boxes Project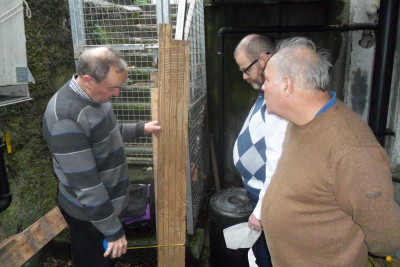 Back in November, we decided our next challenge as a group would be to construct a window-box.
We started out with some old planks of wood, a few tools, a basic sketch and lots of enthusiasm.
Every Thursday over the next few months, members of the group measured, sawed, hammered, drank tea, consulted the plans, sanded,  stenciled and, finally, varnished the completed boxes.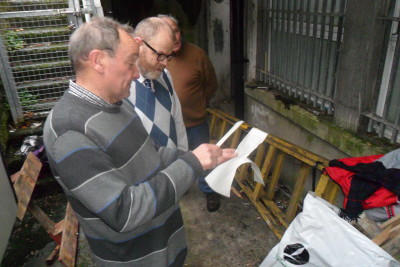 Yesterday we planted a selection of herbs and beans and put the boxes in place.
They've found a home at the reception area of Ozanam House, so please remember to look out for them when you are passing.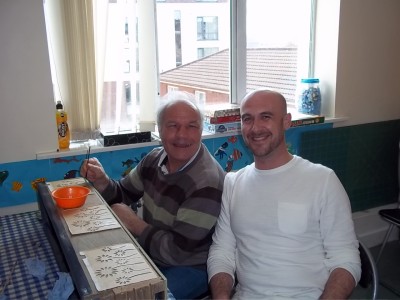 The boxes look fantastic, and we are all excited about tasting the wonderful herbs when they are ready to eat!
A HUGE Thanks to our amazing volunteers Tom, Eamonn, Jezz and Noreen as well as our members Larry, Jack and Robert for all their work!