Our BIG annual Fundraiser OZANAM COME DANCING is back and will be held on Friday March 10th next in Liberty Hall, Dublin 1
We are delighted to announce that we will be joined on the night with a
SPECIAL GUEST PERFORMANCE by MARY BLACK!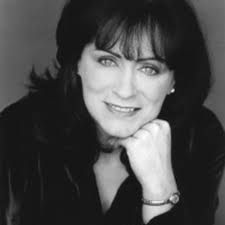 Tickets are just €20 and can be purchased from the
Central Ticket Bureau.
You can also see details event and the Venue location in our
Upcoming Events page.
12 volunteer couples including volunteers and staff from the centre, East Region and National offices will entertain us for the evening, and with Brendan Courtney as our host, Katherine Lynch as one of our judges, sharing her new found expertise from 'Dancing with the Stars' and now with Mary Black, not only sharing her musical talents at half time but sharing her wisdom as our second celebrity judge, it should be a great nights entertainment.
You can follow all our dancers progress, and support your favourite couples, you can also find their profiles links up at the top of the page.
Don't miss out on your chance for a great night out while supporting our Summer Youth Programmes in Ozanam House, helping us provide places for children and young people from the north inner city over the summer months.
DON'T MISS OUT….GET YOUR TICKETS NOW!