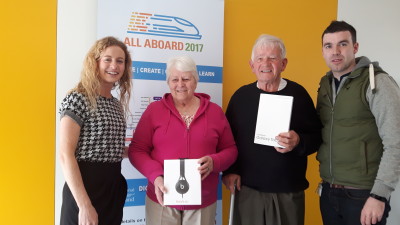 The National College of Ireland recently had a Digital week which included an excellent class given to our members on digital skills. Eileen and Sean Quinn from our active retirement group entered a photograph into the competition that NCI held during the week and won first prize – a  Samsung tablet and beats headphones! They are pictured here receiving their prizes from the NCI team.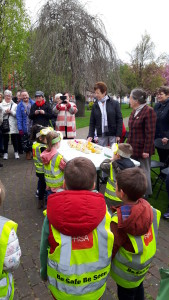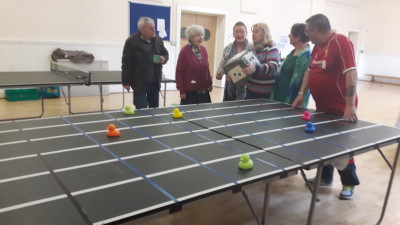 We had a very special day on the Wednesday before Easter – the active retirement group gathered with the children from our childcare pre-school classes in Mountjoy square Park and the little ones chose their favorite Easter Chick – all knitted by our members in an array of different colors and filled with a creme egg! It was a lovely morning event and ended with a few songs. We returned to Ozanam House for a session of games in the hall including a yellow plastic duck race before adjourning upstairs for a festive lunch.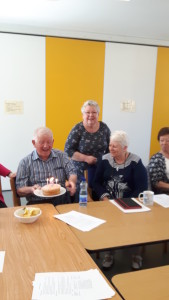 We always celebrate birthdays, when we know they are coming up, with a card signed by the group and our favorite cake – a Victoria Sandwich. Sean Quinn is pictured here blowing out his candles.