This year Jamie & Barry from Colt Technology Services, are partaking in an Annual Bike Ride in aid of chosen Charity Partner, Ozanam House Resource Centre in Dublin.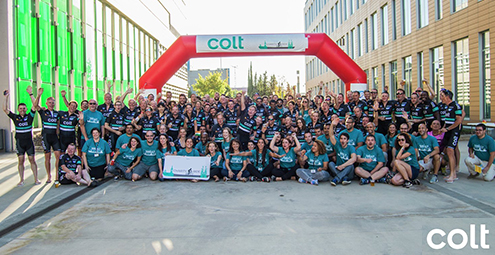 They will be part of a team of 100 who will undertake the 2017 route from Barcelona to Valencia, over 4 days and across 470 Kilometres of Spain's quietest and slickest roads.
The ride starts in the amazing city of Barcelona on Thursday 21 September and ends on Monday 25 September in the stunning city of Valencia, home of the Paella.
Jamie is taking part as an opportunity to do something healthy and give back to the local community where our offices are based.
Barry is taking part to raise money for the local charity, to meet Colt colleagues and to get a bit fitter.
They are looking for sponsorship for the cycle, and you can help them raise funds! See more info on their custom SVP fundraising events page.
Or go direct to their Donate Page on the SVP website to sponsor them now.
All funds raised will go to SVP Ozanam House Resource Centre.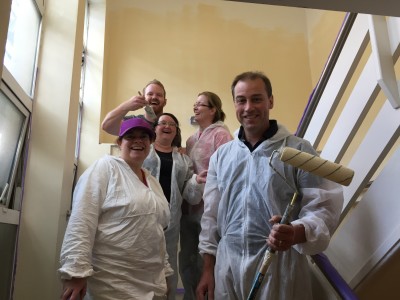 This year, team members from Colt also helped out with painting the centre, Thank you for helping brighten up the house!