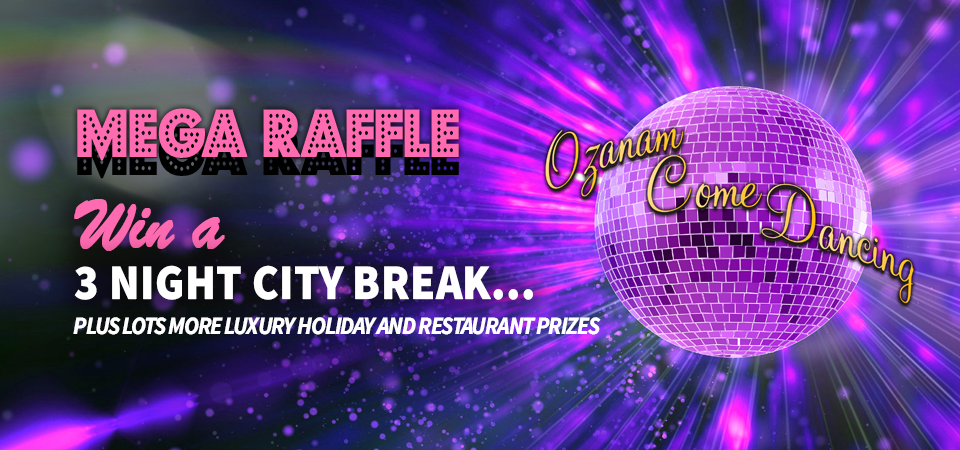 Ozanam Come Dancing 2020 MEGA RAFFLE
We have launched our MEGA RAFFLE as part of this year's Ozanam Come Dancing. Don't miss your chance to win lots of Luxury Holiday Prizes and Exclusive Restaurant Vouchers as well as lots more prizes.
Tickets are €5 each and are available in Ozanam House or at the show on the night.
The Draw will take place at Ozanam Come Dancing 2020, Liberty Hall, on March 6th.
For more information see our prizes list.