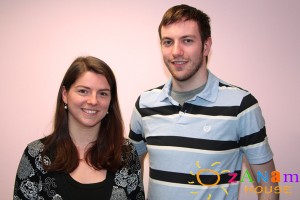 How are you feeling? How do you think you will do on the night?
"We are feeling good! Mixture of excitement and dread but we'll survive the night…we hope!!"
What do you think of the other competitors?
"They are lovely people!"
Who do you think you have to watch out for? Who do you think is the best dancer from your fellow contestants?
"Fiona and Dave! They probably have been practicing for hours at home…! They are the dark horses of the competition!"
If you could have one dance with anybody you liked in the whole wide world who would it be and what dance would you like to dance to?
Ann: "Al Pacino, he knows how to tango!"
Gary: "Yeah I'd settle for Al Pacino too…might learn a step or two!"