Here's a behind the scenes look at our production and movie magic that's been happening the past few weeks at Ozanam House for Ozanam Come Dancing 2017. We've got a great crew that's been recording our dancer's rehearsals, sitting down and getting personal interviews with them about the competition, and collecting footage of our dancer's interacting with some Ozanam House programmes.
You'll see the finished product the night of the show in the dancer's introduction videos before they all take the stage and wow you with their moves!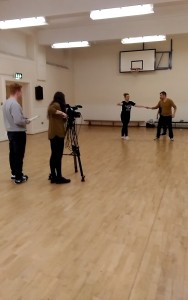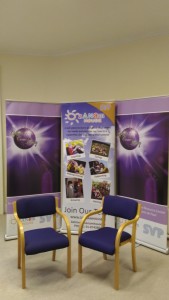 In other exciting news, Ozanam House itself has been given a makeover.  You'll see all our wonderful dancer's faces throughout the centre! Check out their fundraising pages here to learn more about them and even give them some support.