The six week Summer Outings Programme is a key aspect in the overall personal development of the members in the Mens Group at Ozanam House. Members gain educational, social, historical, physical and cultural skills by attending the programme which is an extension of the weekly club which they attend.
In total, we undertook 5 long trips and 6 shorter trips/club meetings during July and August which provided a varied programme to suit all members.
Tuesdays were devoted to short trips or meetings in Ozanam House. In total, there were 4 short trips and 2 regular in house group meetings.  Trips were varied to cater for members interests. As such, we visited RTE studios, Drumcondra Church & Cemetery Tour, the Irish Jewish Museum and went to see Dunkirk at the cinema. Most members would not have visited those venues as individuals. By attending as a group, there was a positive shared experience which generated plenty of conversations afterwards. After each trip, there were casual meals either in cafes or bars, all at good value. In addition, 2 in house group meetings took place where bingo, pool and table quizzes took place along with tea/coffee and sandwiches.
Thursdays were dedicated to long national trips. Trips were planned to include a 'mystery' picnic location. As such, members were unaware of the picnic venue until we arrived. Locations were selected based on toilet and outdoor table/dining facilities. This proved to be a popular initiative with members having some fun trying to guess where the picnic might take place. Thankfully, the weather was generally good so that we could dine outdoors on all trips. The group ventured to Kilkenny, Drogheda, Limerick, Galway and Carrick on Shannon.
Here are a selection of photos from the outings: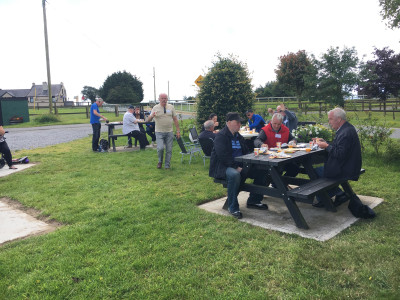 Picnic at Bellewstown Racecourse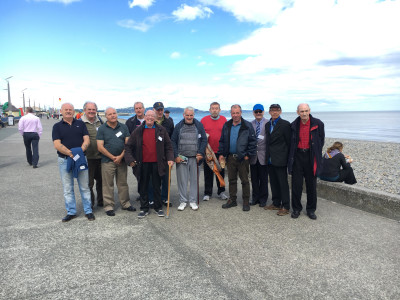 Bray Seafront
Donadea Forrest Park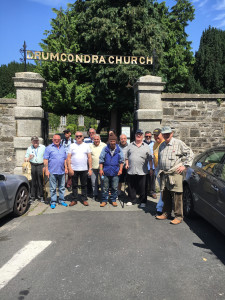 Drumcondra Cemetery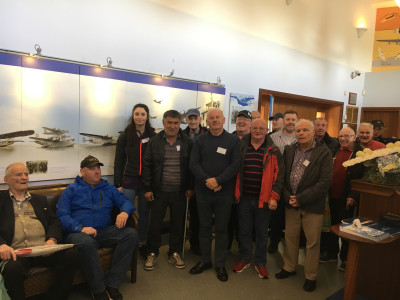 Foynes Flying Boat Museum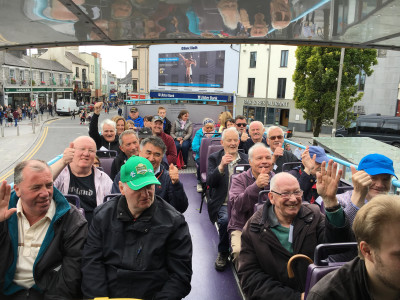 Open Top Bus Tour in Galway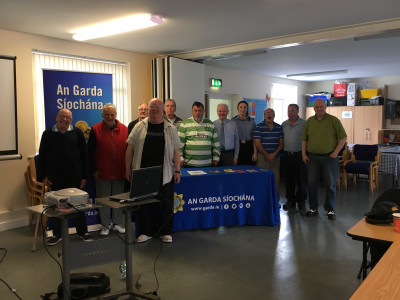 Community Garda Presentation in Ozanam House
Kilkenny Castle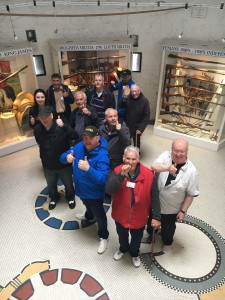 Milmount Museum, Droogheda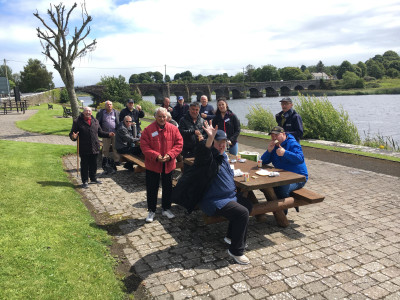 Obriensbridge, Co. Clare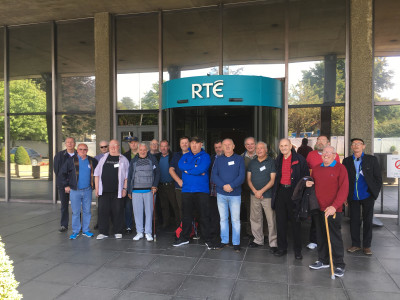 RTE Studio Tour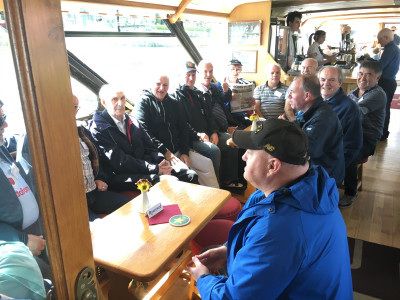 Moon River Cruise, Carrick on Shannon