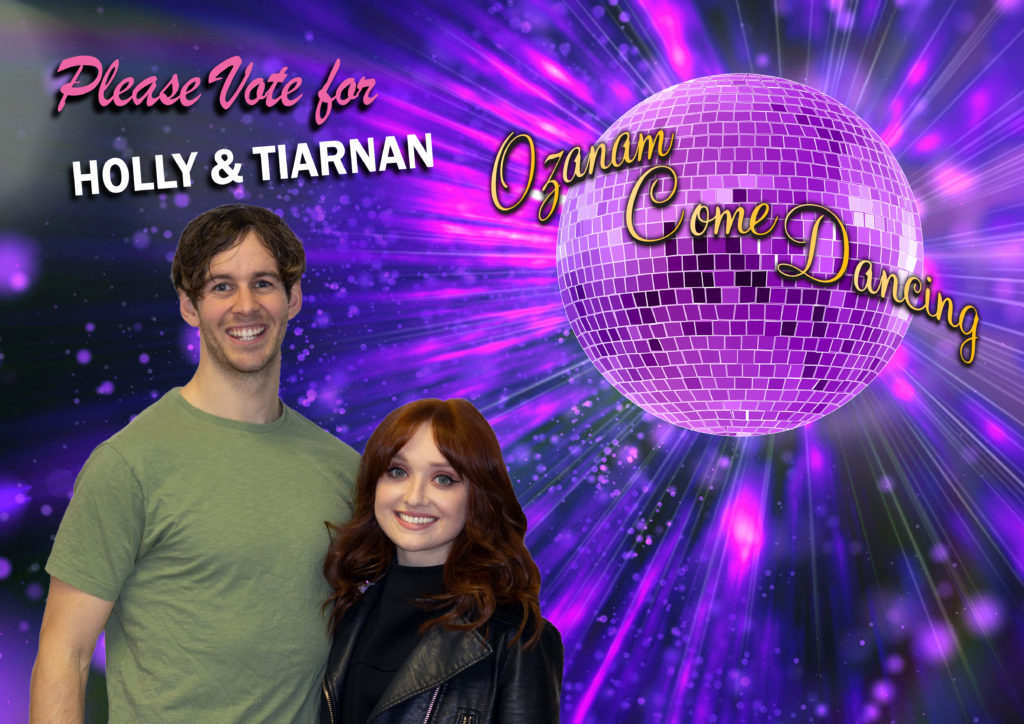 Dance: Argentine Tango
Song: Asi Se Baila El Tango by Veronica Verdier
Holly
Ozanam House is a fantastic resource for the D1 community and I'm so excited to see first hand what goes on in the centre. I've been in the audience for Ozanam Come Dancing before, so I'm more than ready to experience the other side of things now and raise as much as I can for an incredible cause! I'm currently in my penultimate year of Graduate Entry Medicine at UCD. On top of all my studies, I work part-time in Dance World, Ireland's leading dancewear retailer, who have worked very closely with Ozanam House for many years.
Growing up I did more dancing than studying, sadly that has changed the past few years but I'm looking forward to the challenge. My biggest goal is to raise as much funds as possible while spreading the word of what Ozanam House is all about. Of course, the fear of Tiarnan dropping me has always been there. I think it's a good test for our relationship. I trust him, I swear…
Tiarnan
I am currently a final year graduate medical student at the Royal College of Surgeons. I have juggled my studies for the past number of years with playing inter-county football for Fermanagh, as well as with my home club Derrygonnelly Harps. Hopefully, my footwork on the field will be transferable to the dance floor! I know the great work that SVP do all across Ireland so my main goal is to raise as much money as possible for Ozanam House. Being able to play a small part for this community and see the fantastic work that goes on here is an added bonus. AND…I'm finally getting to learn to dance, a skill I've always wanted to have. Coming from a sporting background I'm very competitive, so I'd be lying if I said I didn't want to win. Holly's fear is that I drop her but these are some of the safest hands in Fermanagh, although a football is a good bit smaller!
If you would like to support us, you can so through this site.