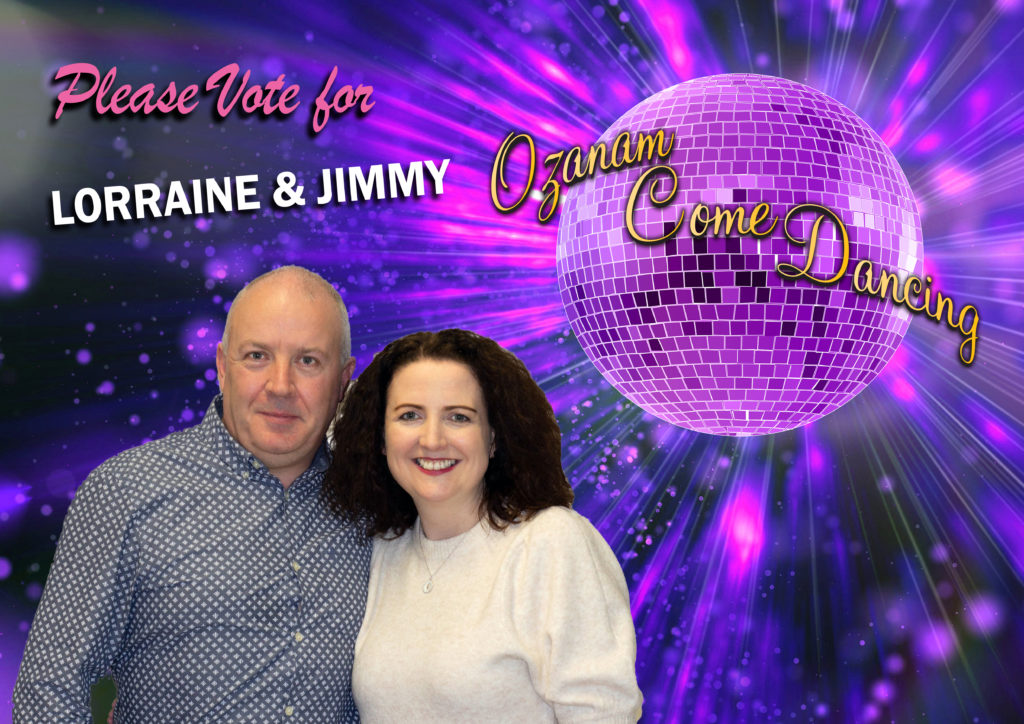 Dance: Paso Doble
Song: Espana Cani by The Harmony Group and DJ Ice
Lorraine
My name is Lorraine and I am the Group Conference & Events Sales Manager at Hilton Hotel Dublin Airport. I have been so impressed with what I have heard about Ozanam House SVP since I first stepped into the centre. I love what the funds are going towards and am looking forward to being a part of something that will create opportunities for so many children in the inner city.
Having only taken a couple of Salsa lessons years ago, I am stepping into the unknown here really. I watched my sister tale part last year and decided to give it a go to raise much-needed funds for a great cause, learn to dance and have lots of fun!
Jimmy
I heard about Ozanam House and OCD 2020 from my friend and fellow dancer Bronwyn at an event for Ballymun Kickhams GAA where I am currently a juvenile mentor. I have enjoyed working for the Cyclone Group for nigh on 20 years now. They are a great bunch and will no doubt give me great support. I have no dance experience whatsoever so the nerves are kicking in but it is the same for the other dancers and we're all going to be there for each other.
Growing up in Ballymun, I know how important places like Ozanam House are to a community and how vital the Summer Projects can be to the children and young people as I've experienced them myself as have many of my friends. My biggest fear is getting it wrong on the night and letting Lorraine and our supporters down but hopefully, if we work hard enough, that won't happen. With your help, we hope to raise as much funds as we can for this very worthy cause.
If you would like to support us, you can do so through this link.