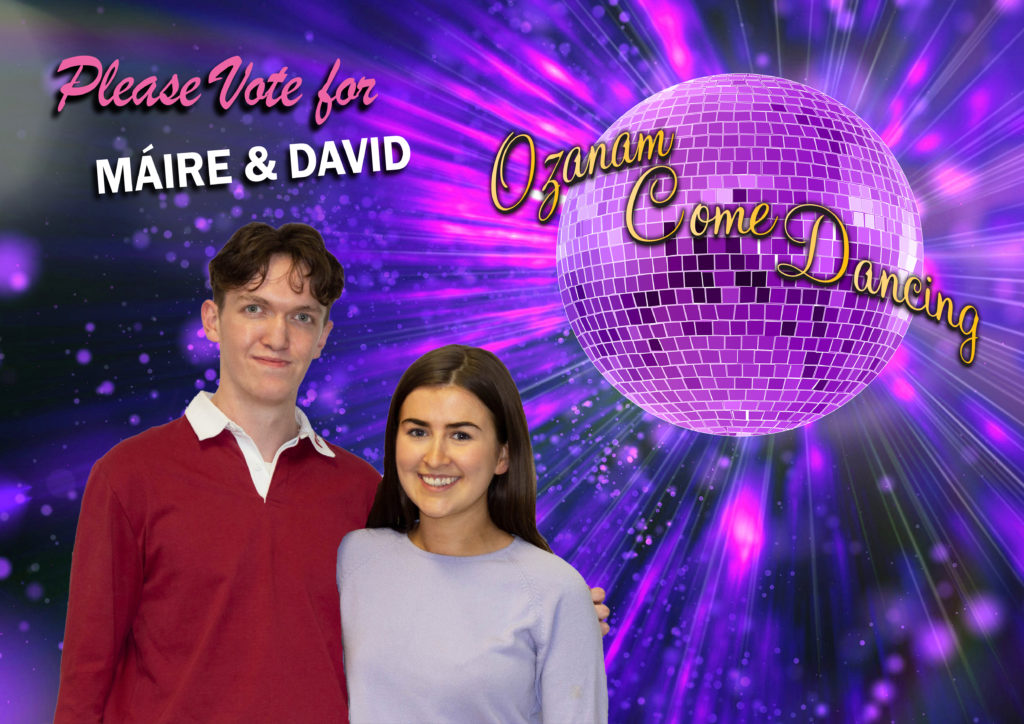 Dance: Jive
Song: Happy by Pharrell Williams
Máire
I am a full-time student at Trinity College and an active member of the VDP Society. The Trinity VDP society hosts a kids' Christmas party every year in Ozanam House with the kids we volunteer with during the year so I know the amazing work they do.
I used to attend weekly dance classes when I was in secondary school, however, I didn't keep them up when I got to college. Pity! I have many fears… If we're talking generally, I'm not the biggest fan of spiders, but with regards to this experience, I just hope not to trip over myself on stage! I hope to raise funds and awareness of the great project that is Ozanam House's summer youth programme and also have some fun along the way.
David
My name is David Kearney and I am a student at Trinity College. I remember playing ultimate frisbee in Ozanam House with my school when I was in transition year so it's nice to see it from another angle. I have been involved in Trinity SVP since I came to college so enjoy helping out so was glad to get involved.
I have no dance experience, my uncle is an Irish dancing teacher and always tried to teach me stuff like the two-step but I never listened. I hope to raise as much money as possible for the kid's summer camps and also to have a great time dancing while getting to know Máire and the other couples. There's nothing I'm very worried about other than maybe dropping Máire on her head during one of the lifts…HaHa!
If you would like to support us, you can do so through this link