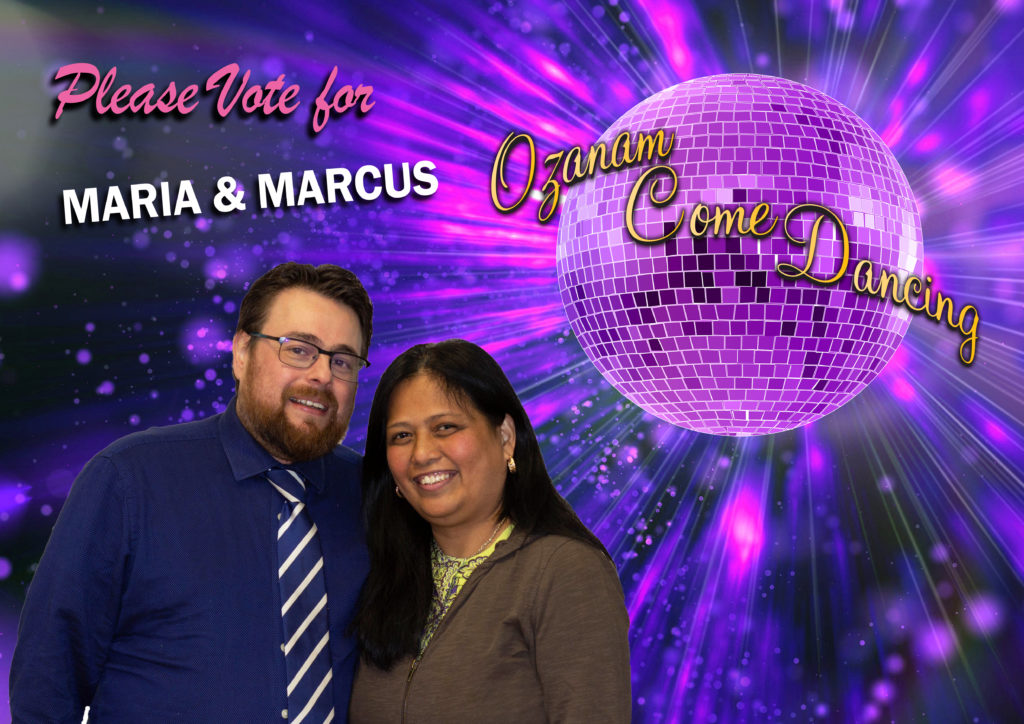 Dance: Salsa
Song: Mas Que Nada by Sergio Mendes and The Black Eyed Peas
Maria
My name is Maria and I work with SVP as a Relief Manager in our charity shops across the east region. One of my colleagues was involved last year which got me interested as I love dancing. At first, I was hesitant to do it, but eventually, I made my mind up to give it a try and I am delighted I did.
It's not only taking part in the event and entertaining everyone that I am looking forward to. I hope to be able to help those in Ozanam House, to extend awareness of the amazing work that happens in the centre and of course to raise lots of funds and support the many children, young people and the elderly who benefit from the centre and from SVP.
Marcus
My name is Marcus, I am from Germany and I work for Liberty Mutual Insurance. I am good friends with one of the childcare staff in Ozanam House so I know about some of the great work that's done here. As I'm now settled in Ireland, I feel it's a good time for me to return some of the great hospitality I received when I arrived in Dublin and when the opportunity to fundraise through Ozanam Come Dancing came up and I was hooked!
I've done a little dancing before. I took ballroom dancing classes when I was 18 in Germany and over the last 15 years, I've taken some Salsa classes around the world, including, Germany, Ireland and America – how international! So I obviously hope to entertain the audience with a good show on the night, but more importantly, I want to be able to help Ozanam House to continue supporting the families, kids and older people that they work with into the future.
If you would like to support us, you can do so through this link.