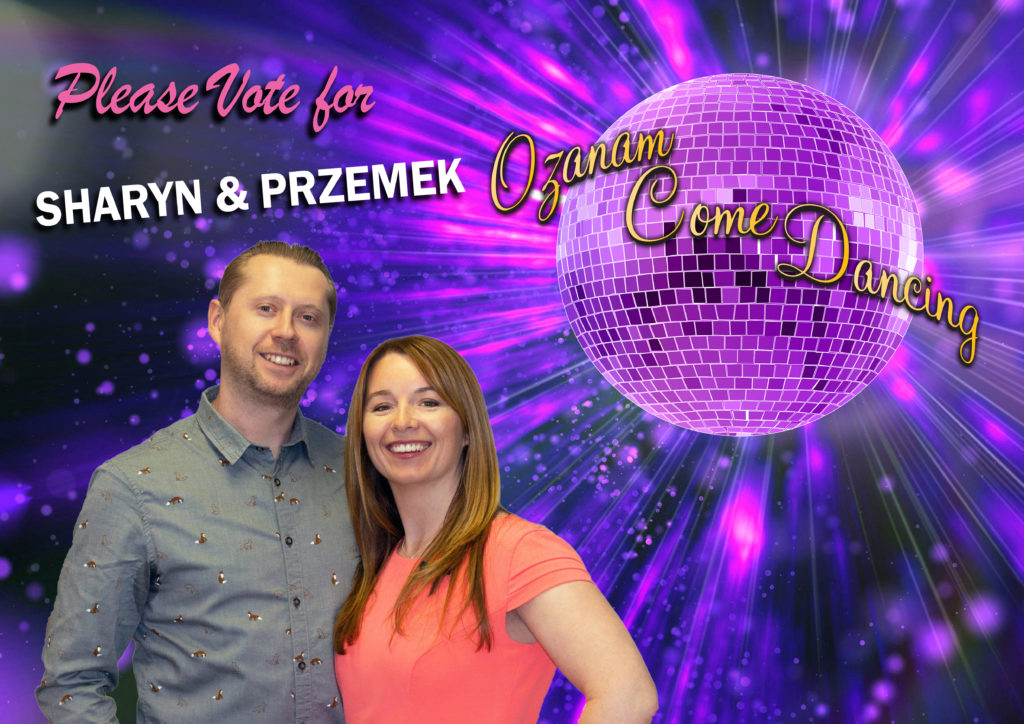 Dance; Jive
Song; Footloose by Kenny Loggins
Sharyn
I've been a Legal Secretary in Eversheds Sutherland law firm for more 15 years. I first heard about Ozanam House when two of my colleagues took part in Ozanam Come Dancing last year. They had such a good time and brought so much awareness about Ozanam House to the company that when I was asked to do it this year, I didn't hesitate to say yes. And then, of course, managed to persuade my hubby to do it with me!
We're delighted to be given this opportunity. We hope to raise as much as we can in support of the programmes run and provided by Ozanam House for the children and young people of the community. As parents to an amazing little boy, we understand just how important these programmes are for not just the children but for the parents too.
Przemek
I'm a Cinematographer and I've been making movies for the last 10 years here in Dublin. I got involved in Ozanam Come Dancing through the encouragement of my brilliant wife Sharyn, whom I met at Salsa classes years ago. Together, we feel privileged and happy to take part in this great event for this great cause. I'm very much looking forward to working with our amazing choreographer and most of all to try out my dancing costume 🙂
If you would like to support us, you can do so through this link.