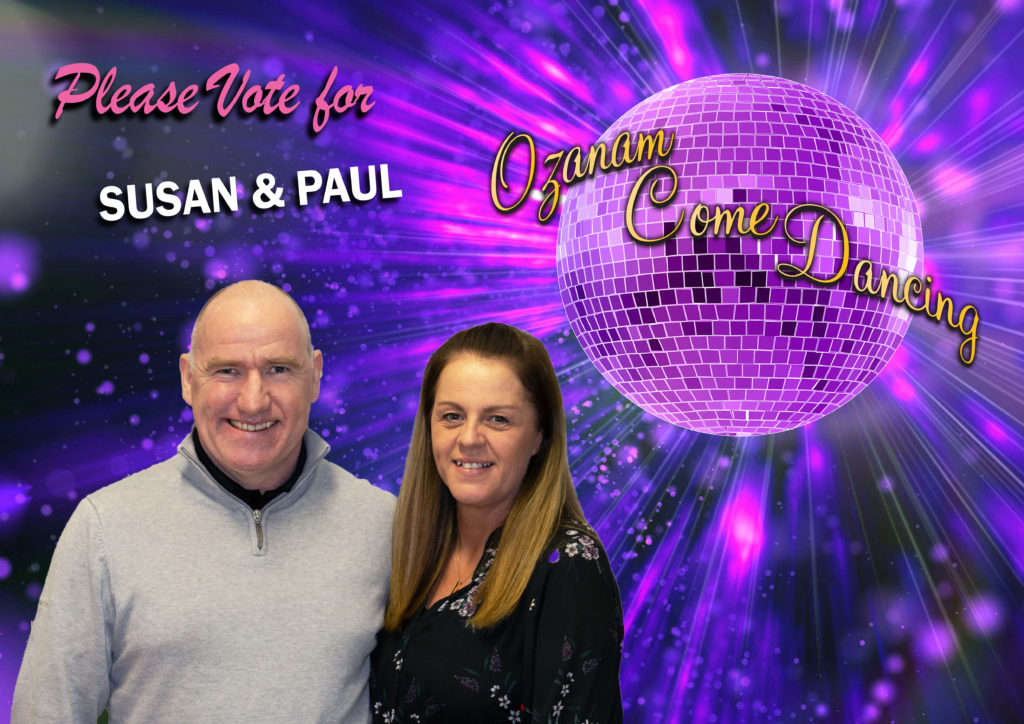 Dance; Charleston
Song; Happy by C2C
Susan
I have Worked for Ozanam House for the past 15 years with the Active Retirement Group, teaching adult education dance classes and the children's dance classes on a Saturday. I teach line dancing and hip hop in the centre and in many other areas of Dublin so this is something completely different for me and I can't wait for the challenge. I can't wait to learn a new style of dance but most of all to have lots of fun.
Ozanam House is a such a great resource for the inner city community and I hope everyone I know, all my students and friends throughout the city will get behind us and support us…and of course, I hope I don't trip up on the night!
Paul
My sense of involvement in Ozanam House is through my wife Sue who has been teaching there for 16 years. I work in a pharmaceutical company in Baldoyle called Mylan. My only previous dancing experience is Daddy dancing in Tomangos maybe! I'm looking to gain experience of the joy of dance, also to step out of my comfort zone. My biggest fear is not falling off the stage…but pulling a muscle, at my age!
If you would like to support us, you can do so through this link