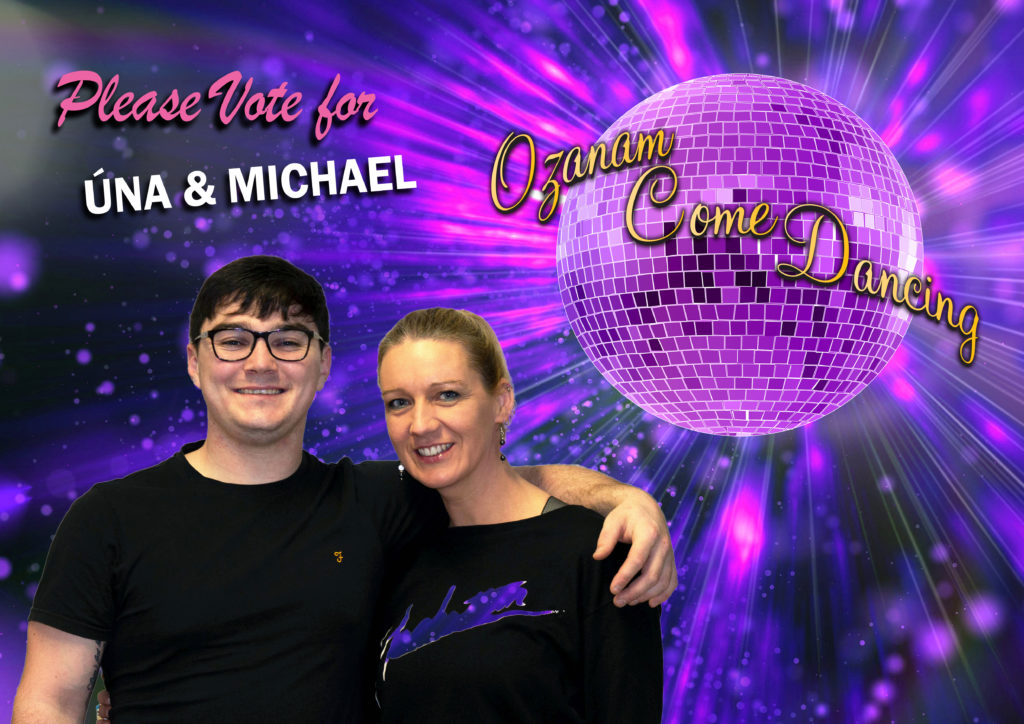 Dance; Swing
Song; Do You Love Me? by The Contours
Úna
My name is Una Collins. I am the Deputy Principal in St. Laurence O' Toole's CBS "Larriers", Seville Place, North Wall. I have been working in the school for 16 years and I love it. Over the years we would have had children in our school who would have used the services provided by Ozanam House SVP so I know it well.
I have no previous dance experience so this is going to be a new challenge for me… I'm sure it will be scary and exciting but I'm really looking forward to experiencing something new and fun. Just taking part is an achievement in itself and it will most definitely take me out of my comfort zone which can only be a good thing. Go Us!!
Michael
My name is Michael Spain and I have lived all my life not far from Ozanam House. It is my first involvement with the centre and I am absolutely buzzing to get started with everyone. I don't have much dance experience only when I'm in a night club teaching everyone a lesson in being a 'groover'. My dance partner is my former teacher so when she asked me I couldn't say no. I have done a strictly before and it is an amazing experience shared with everyone involved where you get to make great new friends.
I'd do anything in front of a million people, no fears at all! It's all about enjoying yourself in life and to fear nothing… as it holds you back! My only hope is to achieve lots in supporting the cause that we're all working hard towards, raising lots of funds for Ozanam House SVP so let's blow it out of the park!
If you would like to support us, you can do so through this link.