Ozanam House are delighted to have been awarded a grant from Dublin Bus under their Community Spirit Award program. This will enable us to further support ARG activities in the local community in the coming months.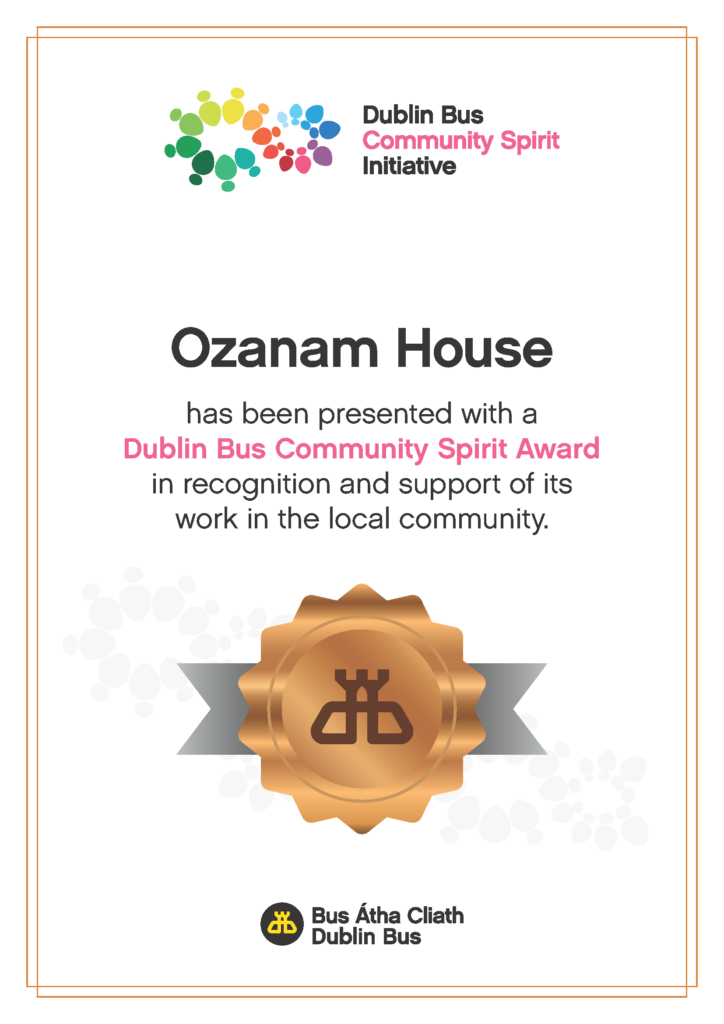 Thanks to Dublin Bus for their wonderful generousity and support.
We have fun classes and take exciting trips each month. Ages 55+ can join, just email us at activeretirement@ozanamhouse.ie or call us on (01)8742804.