One Family have upcoming in person Parenting Courses starting on Tuesday 3rd October (8 weeks) which are taking place at Ozanam House.
There is also a course available over Zoom. Register for this at www.onefamily.ie
All in person courses are FREE and the Zoom course fee is €50.
More information and booking: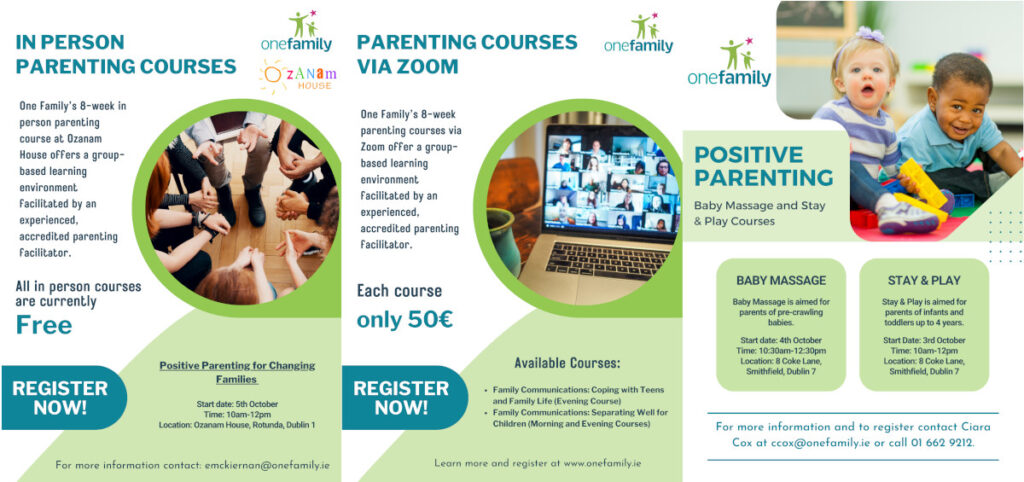 For enquiries, please email us at emckiernan@onefamily.ie for the in person Parenting or ccox@onefamily.ie for the Positive Parenting courses or call One Family (01)662 9212.