Ozanam House Adult Education courses provide the North Inner City Dublin community with the opportunity to return to education.
Here is the latest update on our Adult Education Classes and start dates and times. Classes will start on the 25th of September.
Available Classes include:
Tai Chi
Yoga
Computers
Healthy Cooking
Sewing
Mobile Technology
Arts & Crafts
In general, courses are 10 weeks in duration.
Read/Download/Print the Adult Education Flyer for more information: course content, dates, times, fees.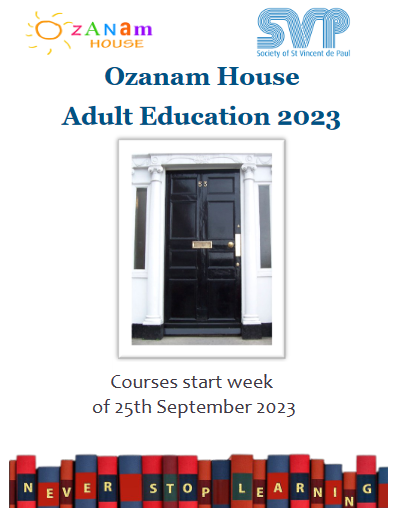 We have a large selection of classes in many subjects open to ages 18 and upwards,
just email us at admin@ozanamhouse.ie or call us at (01)8742804.