The Walking Football is going great on Tuesdays and is really bringing out the competitive element in some of the men. The same is true for the men who don't participate in the football as we play bingo while the rest are at football and the atmosphere can be cut with a knife with the anticipation of someone calling 'CHECK'!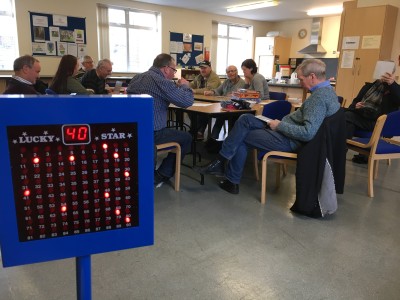 Speaking of knives, anyone for a slice of cake……..!!?
On the menu at the Mens Group Cooking Class this week we had Carrot Cake. As you can see, the lads spent much time preparing the ingredients. In fact, they made no less than 2 cakes which were nicely garnished with homemade chocolate sauce. There was so much cake that we shared it among the staff in Ozanam House. All we could hear around the building was: Mmmmmmm, carrot cake!