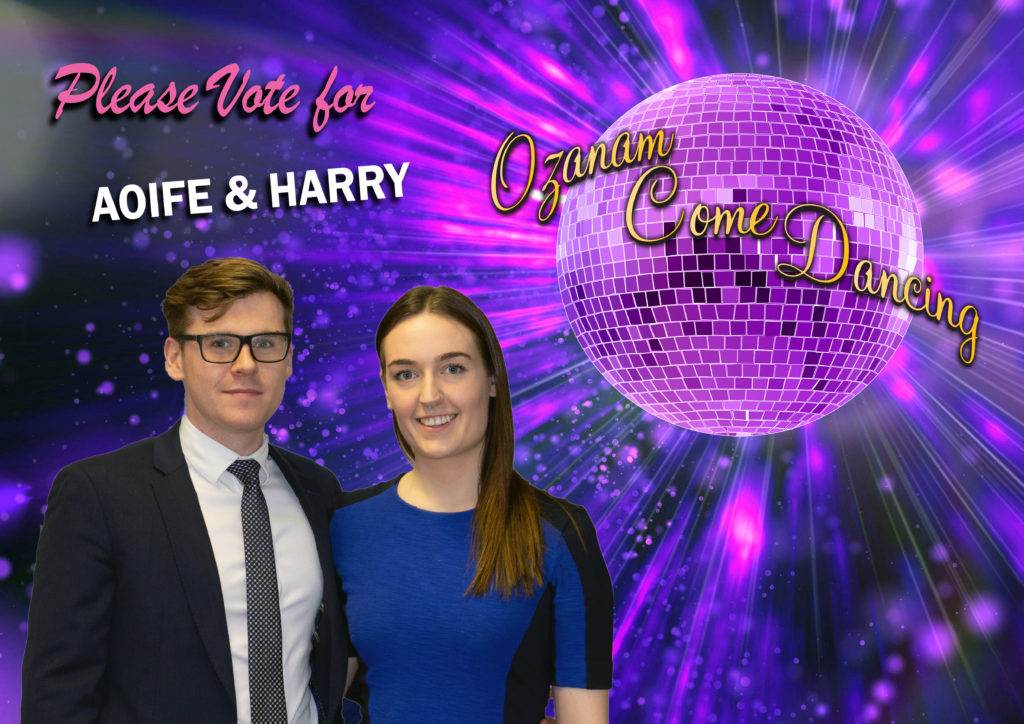 Dance: Charleston
Song: Pencil Full of Lead by Paolo Nutini
Aoife
Harry and I met a number of years ago through our shared love for sub-aqua diving. Together we've dived in caves and quarries and have been through many highs and lows…but have never done anything quite like Ozanam Come Dancing! Harry says I tricked him into being my partner as I asked him in the pub after making sure he'd had more than "just the one" but I would have gone to any length to support Ozanam House.
I work in the National Office of St. Vincent de Paul as part of the fundraising team. We are located just across the road from Ozanam House, so I get to see service users coming and going with smiles on their faces every day, and am inspired by the dedication and love offered by the volunteers and staff.
Although the Liberty Hall stage is very different to the Dublin bar dance floors we're used to, I hope you'll cheer us on as we dance our way to the big night looking like it's a 3 legged race!
Harry
Aoife and I met through DCU Sub Aqua 4 years ago. We became good friends and remain so (hopefully it's still true after this). Aoife asked me to partake in Ozanam Come Dancing as she needed a partner "who worked for a big corporate" so she phrased it, knowing I work for KPMG.
It was the first time I had heard of Ozanam House but I was interested in helping out. My level of dancing would be limited to all of two moves (well actually it's one but in opposite directions!). By partaking in Ozanam Come Dancing, I hope to be able to add to my existing two dance moves, make people aware of Ozanam House and use all of my 'Big Corporate' contacts to raise lots of funds for a great cause.
If you would like to support us, you can do so through this link.