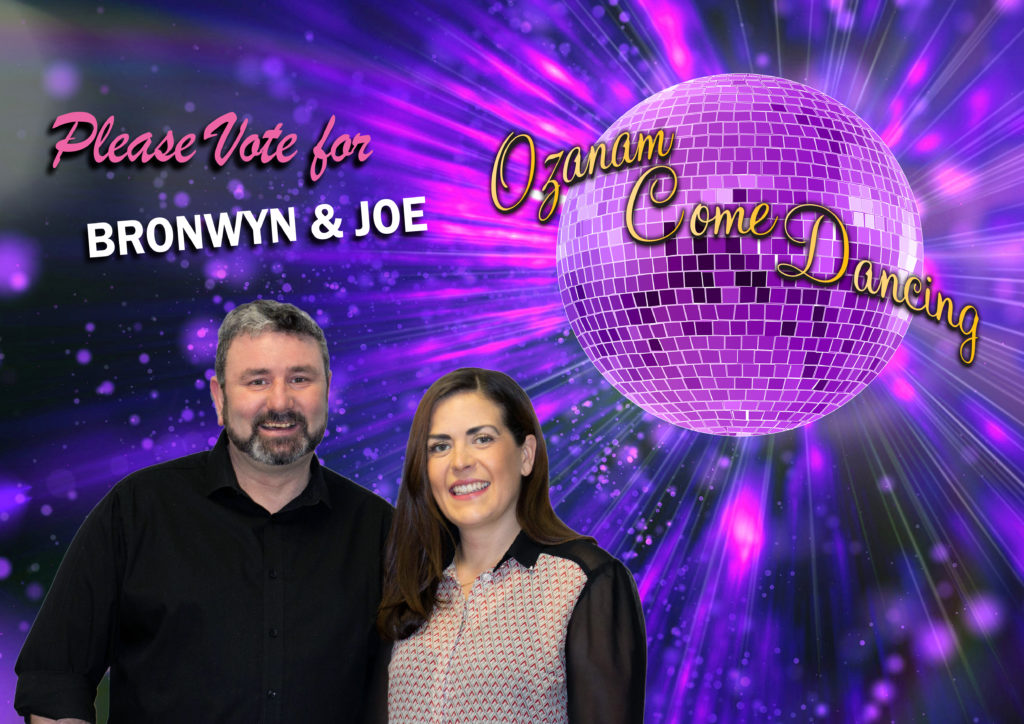 Dance: Disco
Song: Disco Inferno by The Trammps
Bronwyn
I have volunteered for SVP for a few years and that is how I became aware of the great work that is carried out there. I took a career break this year and decided to volunteer in Ozanam House last summer. I think I enjoyed it as much as the kids!
Besides dancing in the kitchen, around the Christmas tree and at the disco, I have no dance experience and I never for a second thought I would be brave enough to take part in this. I'm hoping to raise lots of funds for Ozanam House and all those who benefit from summer camp, youth club, adult lessons and so many more! I hope to have lots of fun and learn something new about myself and maybe a bit of dancing too.
Joe
Hi, I'm Joe and I have worked in the George's St Arcade for the last 26 years in security and fully expect to be buried there by my colleagues for this! My great friend Bronwyn asked me to partner her as a last resort on her list I'm sure. Bronwyn has volunteered at Ozanam House so when she asked me to help her out and told me about all the great work they do, that was it, I was in!
My extensive dance experience is huge as from an early age through the age-old company of certain beverages I seem to dance a lot when it's on my side. I'm not condoning this practise mind you. My only fear would be my partner Bronwyn, she can't dance lol!
If you would like to support us, you can do so through this link.