Read more thoughts from the rest of the dancers as they prepared for their performances.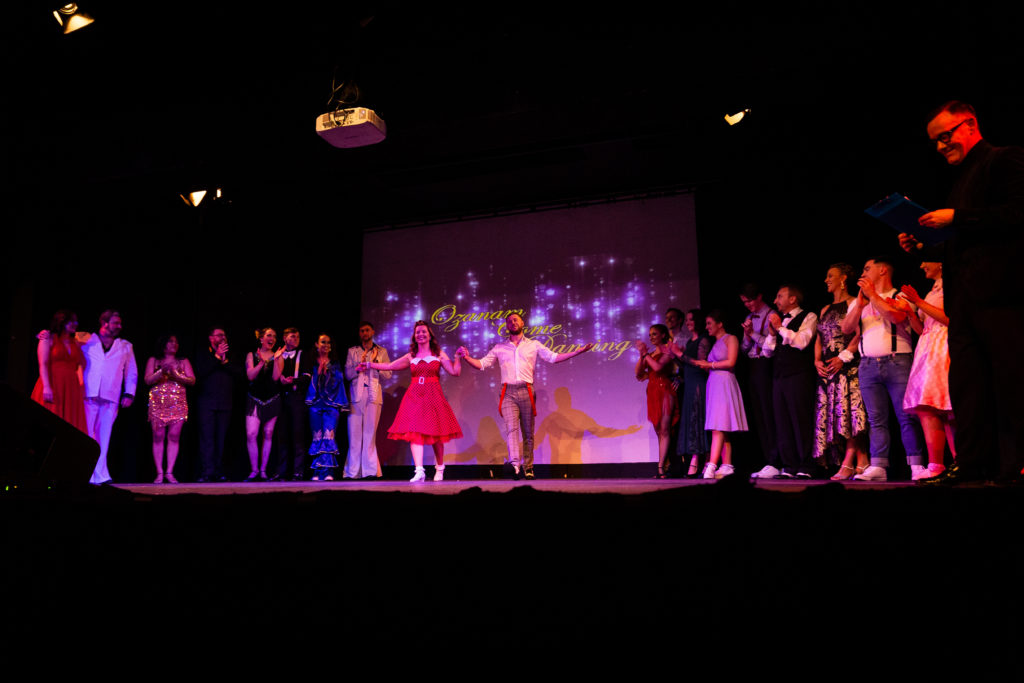 Have you signed up for this year yet? Email niamh@ozanamhouse.ie or call (01) 874 2804 to find out more.
A sample of the thoughts:
Question 2: What are you most nervous about on the night?
To be honest, tearing a hole in my fishnets. And Tiarnan dropping me!
(Ed: neither happened)
Question 3: Do you have any funny stories from rehearsals so far?
Tiarnan calls me "Annette" when I get ratty with him. My alter ego, apparently.