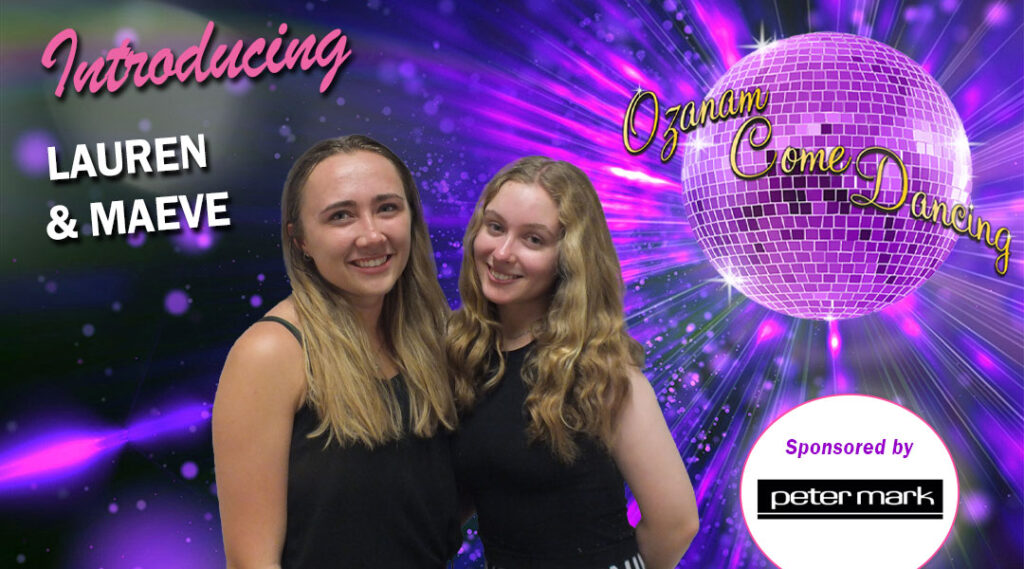 Maeve
My name is Maeve Gaffney. I am involved with the Ozanam House through volunteering with the Trinity College Saint Vincent de Paul Society. I am a Biomedical Sciences student. I also work part-time for Triton Property Ventures. I have always enjoyed dancing. In the past, I did Ballet, Tap, and a little Salsa. I am excited that my friends from college encouraged me to participate in the Ozanam Coming Dancing competition. I hope my partner Lauren and I can dance our way through the Charleston and raise funds for the Ozanam House without getting stage fright.
Lauren
My name is Lauren and I'm 'Legally Blonde': a bubbly, energetic law student studying in Trinity College Dublin, desperate to escape the library and eager to return to the world of showbiz. Prior to the pandemic, I danced Music Theatre, Ballet and even Hip Hop/Breakdancing! It's time to put back on my dance shoes, embrace a new adventure and put down my law textbooks, momentarily.
My involvement with SVP has been lifelong but it has deepened through my involvement in Trinity SVP. In particular, I love to volunteer my time with the Street Outreach Initiative. I look forward to further increasing my involvement this year.
Maeve and I are the blonde best friends you need to keep an eye out for! Double trouble! But blondes really do have more fun!
If you would like to sponsor us, you can do so through the SVP website.
Joanna and Nigel https://www.svp.ie/fundraiser/lauren-and-maeve/

Supported by Peter Mark
Check out more info about OCD and how you can help:
https://www.svp.ie/fundraiser/ozanam-come-dancing-2022/
Tickets are €25 and are ON SALE NOW from TICKET SALES.