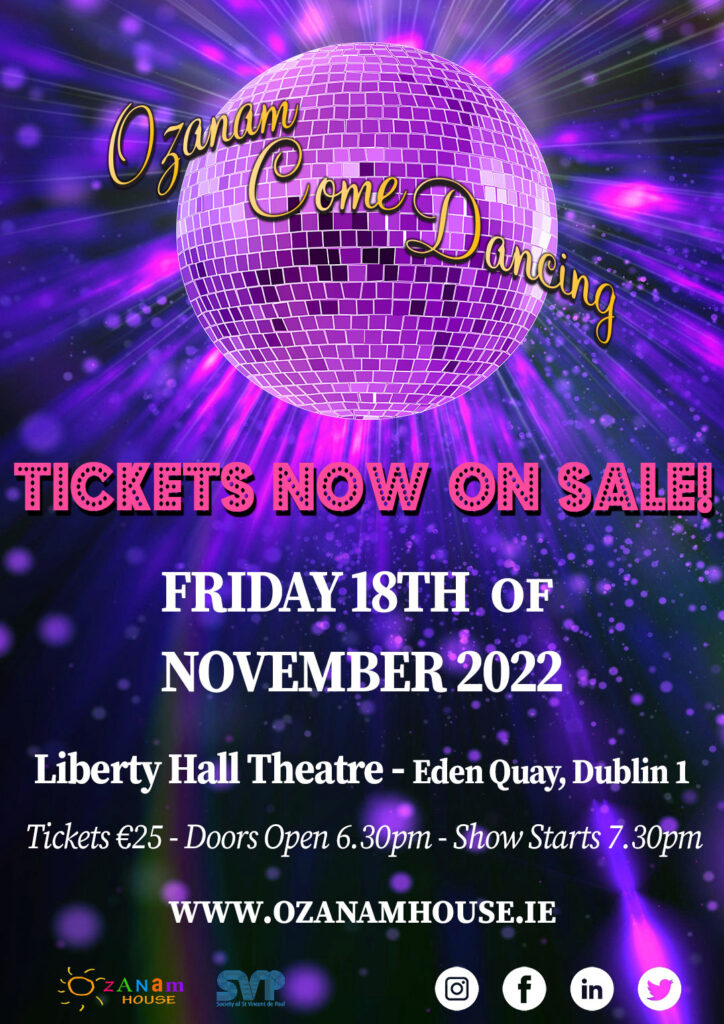 Tickets are now on sale for our BIG annual Fundraiser Ozanam Come Dancing.
Join our host Brendan Courtney, our celebrity Judges, Thommas Kane-Byrne, Eilish O'Carroll, Brian Keogh and the fantastic Katherine Lynch for a great night of fun, dance and fundraising.
Friday, November 18th at 7.30pm in Liberty Hall, Dublin 1.
Check out more info about OCD 2022 and how you can help:
https://www.svp.ie/fundraiser/ozanam-come-dancing-2022/
or
https://blog.ozanamhouse.ie/category/fundraising-events/ozanam-come-dancing-2022/
Tickets are €25 and are ON SALE NOW from TICKET SALES.