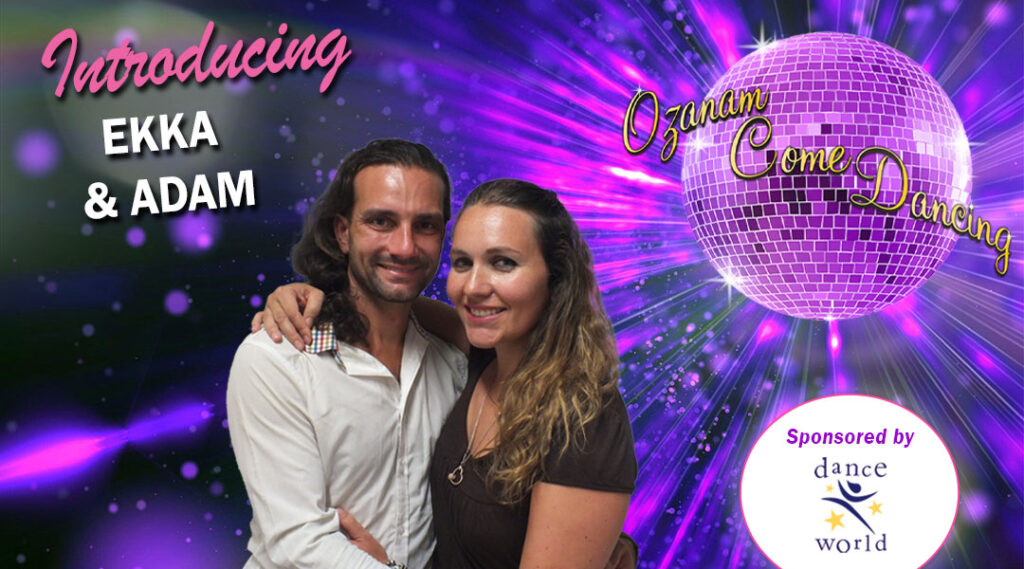 Ozanam Come Dancing would like to introduce Adam and Ekka (sponsored by Dance World) who will be competing in Ozanam Come Dancing taking place on 18th November in Liberty Hall.
Hi, we are Adam and Ekka. We've been living in Dublin 1 for the last 12 years and are enthusiastic supporters of Ozanam House. Our kids love attending the youth services in the Centre and have done Sports, Guitar, Piano and Summer Camps with the amazing staff of Ozanam House.
We've both grown up in Israel, attended the same high school and married shortly after graduating. We lived in China and London and love travelling with our kids. Adam trained as a Pastry Chef, but changed careers a few years ago and works as a Product Support Manager for Google and Ekka is an Interior Designer by education and volunteered with a local charity shop and local organisations.
Our dancing experience is squeaky to say the least. We've danced a choreographed dance at our wedding, but that was many years ago. And on the few dance classes we took we mostly ended up stepping on each other's toes. Nonetheless, we are super excited to take part in this project and hope to raise plenty of funds for Ozanam House and the great activities that it holds.

If you would like to sponsor us, you can do so through the SVP website.
Ekka and Adam https://www.svp.ie/fundraiser/ekka-and-adam/

Supported by Dance World