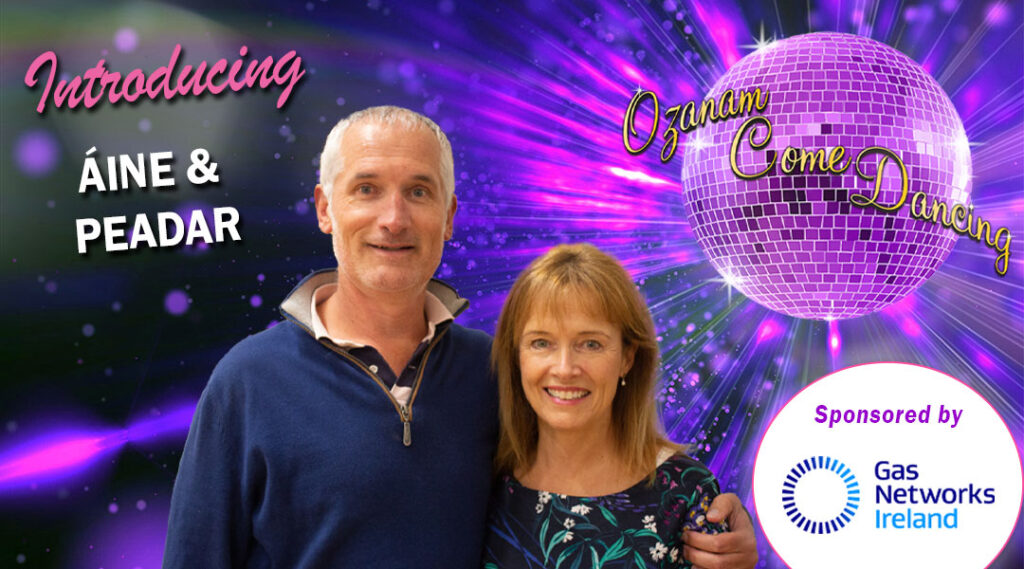 Áine
I worked as a volunteer with SVP years ago and became aware of Ozanam House and the brilliant programmes they offer. Our friends signed up for OCD and got us involved. I work in the area of Climate Education, helping businesses become more environmentally sustainable. I love dancing at parties and had to resort to dancing in the kitchen during Covid but we've never danced properly as a couple, even at our wedding. I hope to raise lots of funds for Ozanam House and surprise our family and friends with a knock out Charleston dance. Our friends who introduced us are extremely competitive but the fear of losing to them will spur us on!!
Peadar
My wife press ganged me into taking part to be honest. I'm delighted to be able to raise funds for Ozanam House and have a bit of craic along the way. When it comes to dancing, I'm no Fred Astaire. I did like a slow dance back in the day and dabbled in Irish Dancing as a young lad in Kildare. I'm an Engineer with Bord Gas Networks, my colleagues in work will be surprised to hear of this endeavour. We chose to learn the Charleston as it evoked fond memories of the dance scene in "It's a Wonderful Life", a movie we watch every Christmas with our daughters. I just hope that we don't let them down:)

If you would like to sponsor us, you can do so through the SVP website.
Áine and Peadar https://www.svp.ie/fundraiser/aine-and-peadar/

Supported by Gas Networks Ireland
Check out more info about OCD and how you can help:
https://www.svp.ie/fundraiser/ozanam-come-dancing-2022/
Tickets are €25 and are ON SALE NOW from TICKET SALES.