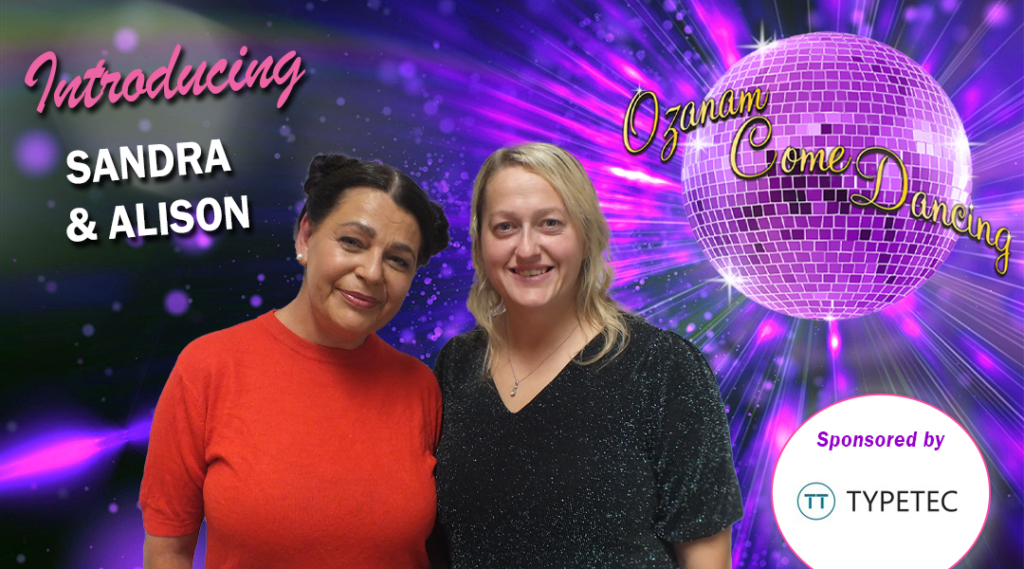 Alison
Hello, I am Alison, this is my first involvement with Ozanam House.
I'm a Team Leader in Tesco, where I've worked for over fifteen years. I've worked on several departments with copious amount of customer service skills. I also work with the Community Fund and help support local community causes through this.
I've no dance experience other than a few months of Irish Dancing when I was very young! I recently completed a Poundfit Pro course and teach the odd track with Carla Roberts. Poundfit is amazing and is a mix of Pilates and Cardio Jam using lightly weight drumsticks. I got involved with Ozanam Come Dancing because a friend from Collective Fitness suggested it to me and the rest is history!
I hope to give back to the community. I'm a volunteer for the Scouts and it's so rewarding seeing the joy in children's faces. I can only imagine how much Ozanam House gives back to the community. The cherry on top is learning how to dance and have fun!
My biggest fear is not being able to pick up the dance, I can be a jinx so say a prayer for me that I don't injure myself between now and showtime!!
Sandra
Hi! My name is Sandra and I became interested in Ozanam House through my work colleague Niamh. I love dancing, although I would consider myself an amateur. I am an advocate for Social Justice! So, it was a no brainer! I am so excited to be part of Ozanam House Strictly Come Dancing 2022; we'll dance, have plenty of craic and raise money for a fantastic organisation.
If you would like to sponsor us, you can do so through the SVP website.
Sandra and Alison https://www.svp.ie/fundraiser/sandra-and-alison/
Check out more info about OCD and how you can help:
https://www.svp.ie/fundraiser/ozanam-come-dancing-2022/
Tickets are €25 and are ON SALE NOW from TICKET SALES.